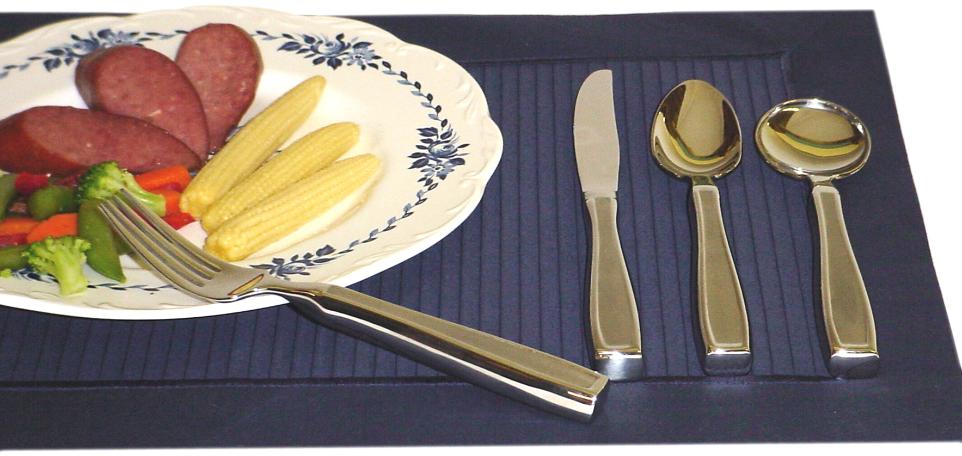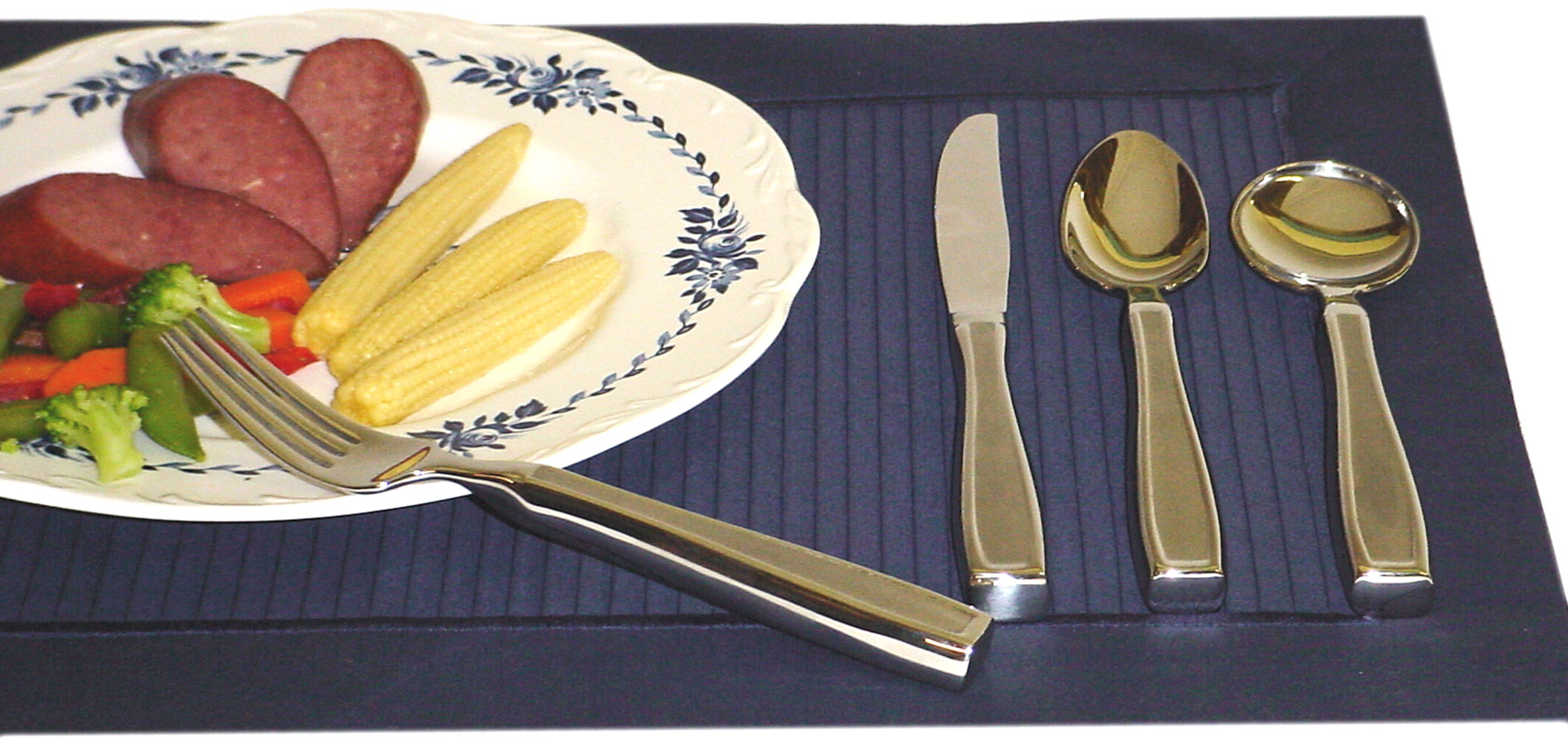 KEatlery
Weighted dinnerware offers elegant styling for discreet dining.

Designed to look like quality, everyday dinnerware. Weighted utensils help steady your hand while eating.

High polished 18/0 stainless steel. Each utensil weighs approximately 7.2 ounces. Dishwasher safe.

Manufactured and sold under US Patent #D474,079S.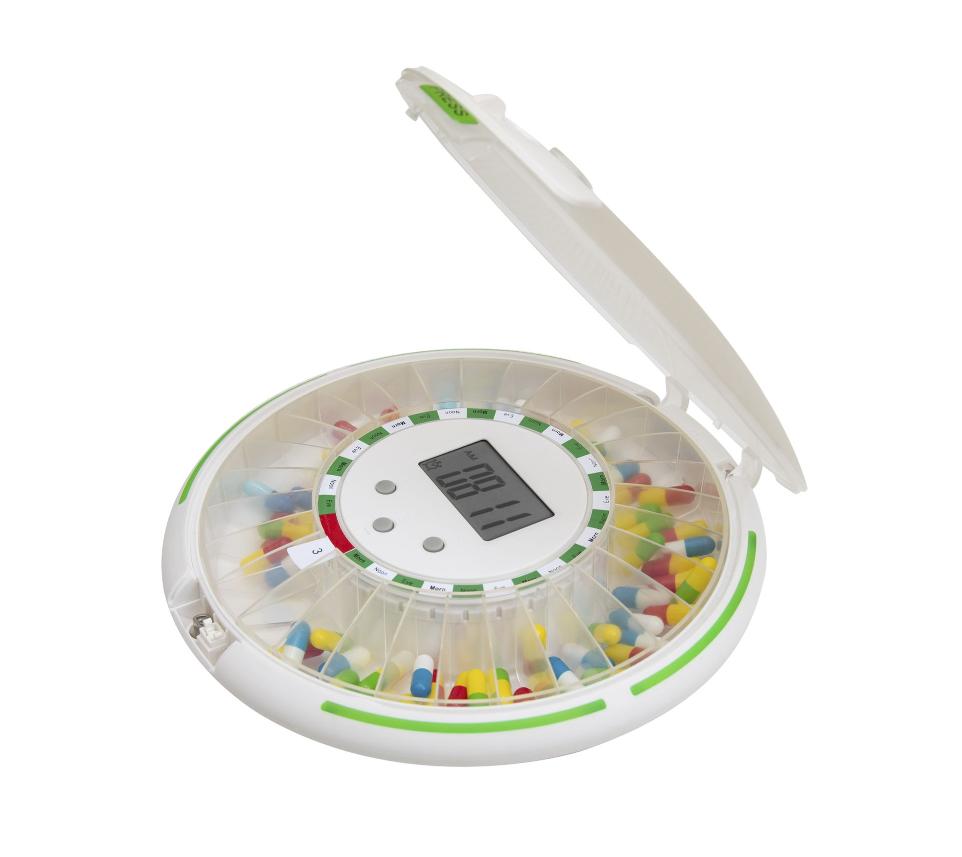 KE Med Timer
KE Med Timer automatic pill dispenser is an excellent product to help people take medication properly and on time.

It's simple to use, easy to set-up and has a tamper proof metal locking system which helps reduce over-dosing. Slide door to access pills. Beeps and human voice as well as 4 blinking lights to remind user to take their pills on time.

The 28 compartments can hold up to 35 aspirin size pills.

The KE Med Timer can be set on a daily or weekly schedule. Allows for up to 4 weeks use if used once a day; 2 weeks use if twice a day and 1 week of use if used 4 times per day.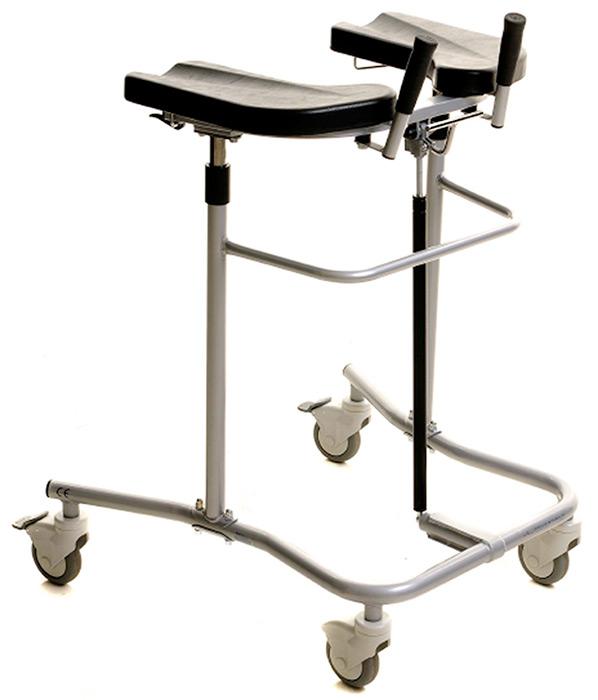 EVA Walker
Sometimes referred to as a "Cardiac Walker", the EVA Support Walker supports the patient's weight when exercising. Good for post-op patients when early walking exercise is indicated.

Available in both pneumatic and electric styles. We offer a variety of EVA Support Walkers to best suit your needs.

Kinsman Enterprises, Inc. is proud to be the sole Distributor for EVA Support walkers in North America.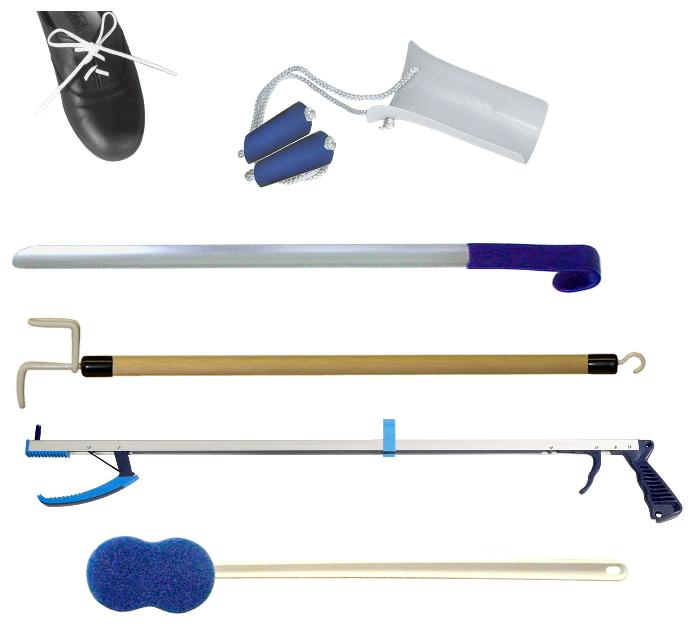 Hip Kits
We offer a wide variety of dining kits, dressing assist kits, hip kits, knee kits, ADL kits, Parkinsons kits, and even offer custom kits to fit your needs.

Bottom Buddy toilet tissue aid is the comfortable, effective, and simple solution to achieving personal cleanliness when reaching is difficult.

The soft, flexible head grips any tissue or premoistened wipe securely. Soiled paper or wipes are released into the bowl with the push of the button located in the curved handle.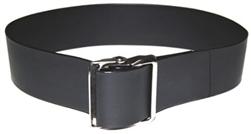 Easi-Care
Gait Belts
Our Easi-Care Gait Belt is made of a vinyl coated webbing that can be easily cleaned.

The metal buckle is rf welded and sealed to the webbing to minimize contamination. The tip end has also been sealed to further reduce the chance of exposure.

Since this belt has not been sewn, there's no chance for the thread to become soiled and contaminated.

Maximum weight capacity is 600 pounds.

Let us help you be the preferred dealer to all your customers.
Since 1991, Kinsman Enterprises, Inc has been a leading manufacturer and distributor of adaptive equipment, as well as physical and occupational therapy products being used around the world.
Whether you have a brick and mortar location, a catalog company, have outside sales representatives, a warehouse only location, we are here to help you succeed.
Let us help you increase your profit margin with our lower costs, and no drop ship fees.